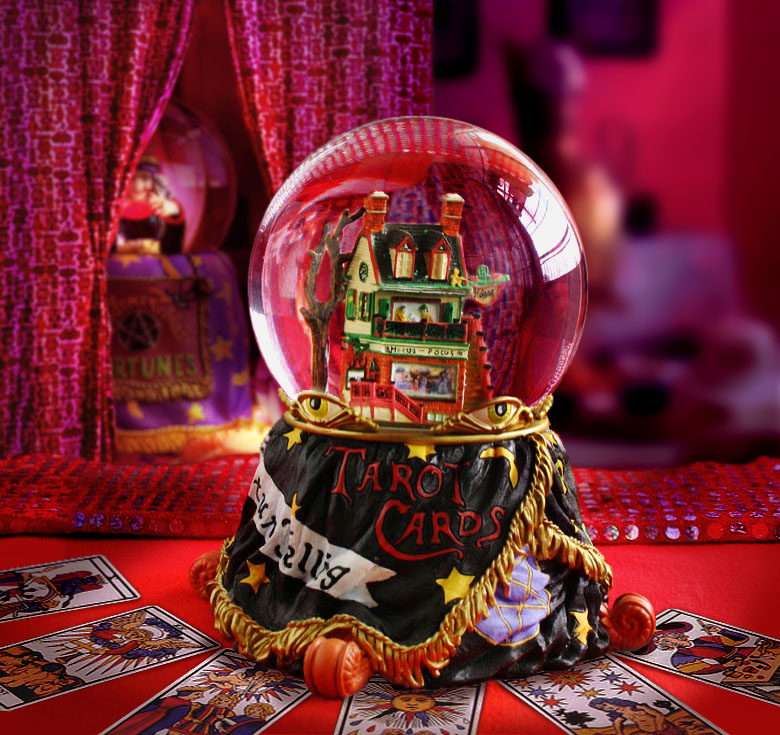 The DA is pleased to once again welcome back our very own faith healer, who will be giving their spiritual insight into the hazy future of World Cup events. He prefers to remain anonymous, so as not to upset the spirits. With that in mind, you should know it's definitely not Glenn Hoddle. His identity has been protected in this article using clever mind tricks that you wouldn't understand.
Ladies and Gentleman, its Hlenn Goddle!
That's right, tremble mere mortals – for I Hlenn Goddle (your Lord and saviour) hath returned from the bowels or hell/the Sky Sports pundit box to rain fireballs of wisdom upon your soft, flammable heads.
As you may have heard from other 'lesser' soothsayers, there is to be a secretive tournament taking place on the Southern coast of Africa this June where the greatest teams in all four footballing dimensions (plus the English national team) will compete for a fiery cup made of pure gold (it's a little bit like the tournament in Mortal Kombat, but with less evisceration).
In the run up to the event (don't say I told you about it), I'll be looking at each team in all eight groups and using my footballing nous (or possibly footballing mouse – he's called Geoff) to assess their chances of lifting the cup. And who knows – I may have a little help from my friends in the spirit world (just to clarify, I will DEFINITELY be getting help from my contacts on the 'other side' – I'm a very influential person in those circles and the spirits are literally falling over themselves to help me…just so you know).
Group A
FRANCE
MEXICO
SOUTH AFRICA
URUGUAY
Group tarot reading: The Hermit – "Represented by Virgo, the Hermit is a card of introspection, analysis and, well, virginity"
Hmmmmm, I can only assume the spirits have been arisen by the aromas surfacing from Franck Ribery's hotel room here. The alluring musk is drowning the power of Mexico, although a strong fire is burning for the natural South African fortress of solitude (they must know England are coming. Does tear gas put out fires?) When consulting the creatures of the abyss, their response was "Do Mexico still have that fella that jumped with the ball between his feet?" I remain unclear.
Uruguay's palm reveals a short life line whilst Thierry Henry's palm reading is still hampered by a rather large ball print. My spiritual instinct is echoing through my genetically enhanced organs that France and Mexico will drink from the fountain of success whilst South Africa and Uruguay will be left to lick the wounds of a haggard, old French witch hooker… ooo, Franck will be gutted.
Sacred Talisman: Florent Malouda
Omen of doom: Cuauhtémoc Blanco (that fella that jumped with the ball between his feet – 'tis surely witchcraft!)
Sesame Street letter of the day – D for debauchery
Group B
ARGENTINA
GREECE
NIGERIA
SOUTH KOREA
Group tarot reading: The Hanged Man – "Also known as the traitor (guess who), the Hanged Man represents the will/hand of God, and the hope that that little coke-fiend of a manager gets his comeuppance" (or something along those lines).
Oh masterful spirits, what do ye reckon? The sign of Leo is in ascendancy, with that little Messi creature sweeping aside all before him. The scales of Libra have been emptied of their gold (that'll be cash-strapped Greece), and my senses tell me it should just about cover their early flight home.
Meanwhile, pilgrims from North Africa seeking victory have arrived with the self belief that they Kan-u, even though their squad is Shittu. Their future in the tournament appears shrouded in mystery (though that could be more tear gas), whilst the South Koreans will be unable to repeat their fine performance of 2002, as time travel is restricted to transdimensional beings/shamans with a valid UEFA coaching licence.
Sacred Talisman: Lionel Messi (as near to footballing Godliness I have seen since that blessed Ruel Fox)
Omen of Doom: Georgios Samaras
Vegetable to add to the shopping list – Mushroom
So there we have it, two possible winners and plenty of meat for the grinder in groups A &B.
Next week, I'm sensing…yep…groups C and D.
Spirit love, humble peasants!
Hlenn (your dark, yet approachable Lord)
Related posts: